Autonomous Zen Enclave of Penrod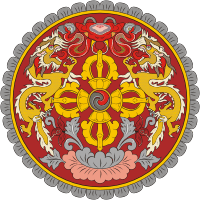 Details
Time of Existance
XXX
Preceded by
Grand Duchy of Keymon
Replaced by
Grand Duchy of Keymon
Government type
Representative Theocracy
Language
Telamonese
Capital
Penrod
Largest city
Penrod
Currency
Keymon Dollar
The Autonomous Zen Enclave of Penrod was a short lived state within the nation of Keymon.
Formation
Edit
Population Changes
Edit
Relations with Keymon Government
Edit
Dissolution
Edit
Post Enclave History
Edit
Supreme Patriach of Penrod
Edit
Third Maddog Congregation
Edit
Official Zen Committee of Penrod
Edit
Ad blocker interference detected!
Wikia is a free-to-use site that makes money from advertising. We have a modified experience for viewers using ad blockers

Wikia is not accessible if you've made further modifications. Remove the custom ad blocker rule(s) and the page will load as expected.