Dissuwa Province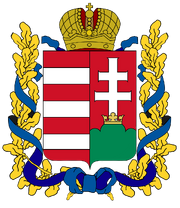 Motto: Liberty and Union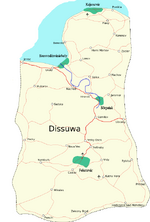 Government
Vojvoda
Károly Szécsényi (Szécsényiovská Dynastia)
Rulling party
Free Counter-revolutionary party
General information
Capital City
Sörpatak
Largest City
Feketevár
Median household income
no data
Website
www.dissuwa.gov
Demographics
Official language(s)
Daralian, Dissuwan
Demonym
Daralian
Area
320,400 km²
Population
19,929,787
Dissuwa is a Deltarian historical province and autonomous community with Sörpatak as its capital city. It is bordered on the west by Alazinder Province, on the south by Bogendo Region of Jakania, on the east by the region of Saphina and Minosasa of Kalopia.
Ad blocker interference detected!
Wikia is a free-to-use site that makes money from advertising. We have a modified experience for viewers using ad blockers

Wikia is not accessible if you've made further modifications. Remove the custom ad blocker rule(s) and the page will load as expected.