ERAK Industrial Group
Groupe ERAK
Type
Public
Société Anonyme
Traded as
[[]]
[[]]:
Industry
Conglomerate
Founded
February 2889
Headquarters
Key people
(Chairman)
(CEO)
(CFO)
Products
Automobiles
Automotive parts
Logistics
Motorcycles
Rolling stock
Ships
Revenue
(4210)
Net income
(4210)
Total assets
(4210)
Total equity
(4210)
Owners
[[]] (98.20%)
Employees (1.80%)
Subsidiaries
ERAK Automotive
ERAK Machinery
ERAK Transportation
Employees
225,000
ERAK Industrial Group (Can.: Groupe ERAK, abbreviated ERAK) is a Kanjorien multinational manufacturer of machinery, rolling stock, automobiles, and motorcycles. It has three subdivisions, two of which are based in Deims, La Tondelle along with company headquarters, and the third in Soulon, Martois.
Beginning in 4360, ERAK began to outline a strategy which entailed the rapid expansion of the company, through both geographic expansion and acquisitions of other machine manufacturing and car companies. ERAK has announced plans to enter the wider Seleyan, Majatra, and other markets in the coming years.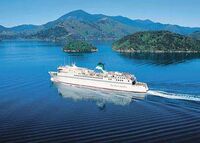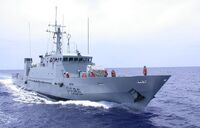 United States of Kanjor & La Tondelle
États-Unis de Kanjor et La Tondelle
Atyr (capital)
History
• History of Kanjor • Monarchs of Kanjor • House of Audierne
• Medieval States of the Mainland • Medieval States of the Isle of la Tondelle • Archbishopric of Kanjo
• Holy Wars of Kanjor • Inquisition of Kanjor
• Wars of the Isle • Siege of Afar • Battle of Atyr
• War of the Kanjorien Succession • Second War of the Kanjorien Succession • Battle of Crying • Battle of the Kanjorgne • First Battle of Oix • Second Battle of Oix • Third Battle of Oix • Battle of Vavalya • Siege of Kanjo • Battle of the Bay • Battle of the Channel • Battle of Bessonne • Confederation of the Isle • Soldats de la Croix Vraie • Republique Populaire de Silliers-Nord • Les Travailleurs et les Paysans République Socialiste d'Oléri-des-Grâces • National Anthems of Kanjor • Flags of Kanjor • People's Commission • The Communist MalaiseUnion Canrillaişe
Geography
Geography of Kanjor • Numineux Valley • Silliers Channel

Mainland (Parishes):
- Martois: Parishes of Martois
Major Cities (Small Cities): Soulon, Saint-Claire, Nasbourg, Foulouse

- Oléri-des-Grâces: Parishes of Oléri-des-Grâces
Major Cities (Small Cities): Narseille, Calais, La Gochelle, Lambéry

- Numineux: Parishes of Numineux
Major Cities (Small Cities): Kanjo, Pesançon, Cimoges, Voubaix

Isle of la Tondelle (Parishes):
- Silliers: Parishes of Silliers
Major Cities (Small Cities): Atyr, Afar, Bayonville, Loitiers, Risère

- La Tondelle: Parishes of La Tondelle
Major Cities (Small Cities): Deims, Belfort, Famiens, Jaligny-sur-Nesbre, Trest


Demographics
Demographics of Kanjor • Canrillaişe (ethnicity) • Theognosian Church • Ville de Saints • Patriarchal Church (Eastern Rite) • Theognosian Church of Kanjor
Government
• Government of Kanjor
• Executive of Kanjor (List of Executives of Kanjor, Cabinet History)
• Legislature of Kanjor (Parties, Minor Parties, Electoral History of Kanjor)
• Monarchs of Kanjor (House of Villiers, House of Orléans-Vasser)
Economy
Economy of Kanjor • National Chamber of Commerce • National Holding Corporation • Pesançon Mercantile Exchange • Voubaix Stock Exchange • Arsenal Preud'homme • ERAK Industrial Group • ERAK Automotive • ERAK Machinery • ERAK Transportation • FME Energy • Kanjor Aeronautics • League of Landowners and Farmers • RNIT • Institut de Willigan de Science économique
People
Royals: (King Léopold I, Regent Alexandre, Queen Louise-Elisabeth, King Albert III, Princess Marie Louise-Elisabeth, King Frederick I, King Frederick II, Prince Charles, Queen Sophie I, Princess Rachel, Prince Constantine, Princess Emmanuelle, Princess Judith, Prince Leopold Frederick, Princess Audrey, HRH Queen Louise-Elisabeth II, HRH Queen Louise-Elisabeth III, HRH Queen Noëlle, King Abelard I

Politicians: Franklin Rothschild (LP), Marius Léonide Nove (UHD), Camille Daladier (PRT), François Gualladet (UR), Olivier Besancenot (PPPP), Pierre Etienne (PPPP), Zéphyrine Renard (PPPP, Wesley Freisler (NCP), Gerald Price (NCP), Hans Relander (NCP), Karl Pelmenin (NCP), Peter Mannerheim (NCP), Eglantine Vadnais (PL)

Personalities: (Faruq Depois, Loïc Jauffret


Culture
Culture of Kanjor • Education in Kanjor • Académie Royale de l'Île de la Tondelle • Sport in Kanjor • Betrandism • National Cathedral of Kanjor
Military
Military of Kanjor • Kanjorien Army • Kanjorien Navy • Kanjorien Air Force (Defunct) • National Gendarmerie • Internal Security Directory
Project Kanjor
Project Kanjor