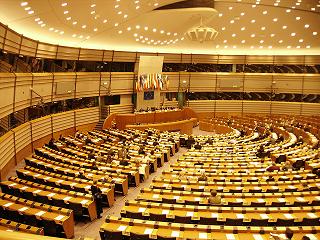 The Federal Consortium, or Chamber of Deputies is the legislature of the Valruzian Federation. It was known as the Consortium of Cabbages and Kings until 2223, when the name was changed. Before 2135, the legislature of Valruzia was known simply as the Parliament. It is now officially known as the Chamber of Deputies.
There are now 450 seats in the legislature.
Composition
Edit
The composition of the Federal Consortium is shown below, and is accurate as of December 2556.