Holy Lands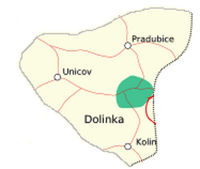 Governance
The Holy Lands (Old Tokundian:

Svętiję Zemlję, Daralian: Svätej Zeme) are territories in Deltaria under the sovereign direct rule of the Terran Patriarchal Arch-Patriarch. Initially established during the Dynastic Era and remaining the autonomous seat of the Terran Patriarchal Church throughout the Czarist Era the Holy Lands were reestablished following Czarist victory in the Deltarian Czarist War. The Holy Lands are considered a sixth Vojvodstvo (Voivodeship) of the Deltarian Czardom, whereby the Pápež acts as Vojvoda and the Holy Sobor as the Veche of the Holy Lands.
Geography
Edit
Demographics
Edit
Ethnicity
Edit
Towns and Cities
Edit
Ad blocker interference detected!
Wikia is a free-to-use site that makes money from advertising. We have a modified experience for viewers using ad blockers

Wikia is not accessible if you've made further modifications. Remove the custom ad blocker rule(s) and the page will load as expected.