Jake Robinson



---

Leader of the Opposition

In office
August 2823 – Present

---

Chairman of the National Committee

In office
August 2818 – Present

---

Born

January 2784

Residence

Port Saint-John

Occupation

School Teacher

Signature
Jake Robinson is an up-and-coming politician in the Greater Mordusian Empire. He graduated from the University of Hosamia with a bachelor's degree in education and became an elementary school teacher in 2807. Running a number of Student Governments in University, Robinson soon acquired a taste for local politics and was elected to Sebenau's Municipal Council in 2810. He served three consecutive terms, returned to office by an impressive majority in 2812 and 2814. Despite speculation that he was aiming to become Mayor of Sebenau, Robinson declined to seek a fourth term and formed the National Committee instead. He was elected Chairman by the National Committee's Annual Conference in 2817.
Imperial Diet
Edit
Although he was unsuccessful in the 2818 election, Robinson worked from outside the Imperial Diet to encourage responsible spending, transparency and reform. His first achievement came two years later, when Robinson and the Workers and Peasants Republican Front were able to pressure the Imperialist Government to enact a wide range of social spending amendments. Robinson was able to pass several reforms before the Government saw him as a potential threat. When Robinson's public approval surged, the Imperial Party began to exclude him from the decision-making process.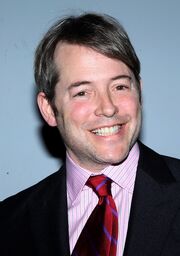 In 2823, Robinson was sent to the Imperial Diet in the election that returned 22 members of the National Committee. He became
Leader of the Opposition
and formed a close relationship with the
Workers and Peasants Republican Front
, in a move to topple the oppressive Imperialist Government.