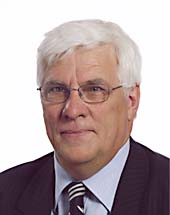 Jan Kees was a politician from Kirlawa, representing the Reformed Political Party in the lower chamber, the House of Representatives. He was born in a small village near the city of Luthi in the southern province of Nuchtmark in 2267 to Protestant parents. Jan Kees attended the Protestant University of Nuchtmark, and upon graduating began working for his fathers accountancy firm.
Jan became active in the local Evangelical Peoples Party a minor Protestant Party within the province of Nuchtmark that held representation in a few local councils. He gradually rose through the ranks, and became leader of the EPP in 2304. The Party was reformed and combined with several other smaller Protestant parties in the region, allowing them to gain representation at the regional level. After the successess of a nationl Catholic Party in the early 2310's, he was prominant in the movement to unite the five regional Protestant parties into a single national party, which was achieved in 2315.
In the election of October 2315, he was elected into the House of Representatives for the province of Nuchtmark, where he became the Chairperson of the Parliamentary Party, a position he held until July 2319. He ran threes times as the RPP's candidate for Head of State elections, securing 7%, 7% and 13%. Jan remained leader of the RPP in Nuchtmark until June 2330, and remained a representative in the House of Representatives until it was shutdown in 2338. Jan passed away in 2339.
Jan married his wife Hilda in 2293, and together they have had four children.
Ad blocker interference detected!
Wikia is a free-to-use site that makes money from advertising. We have a modified experience for viewers using ad blockers

Wikia is not accessible if you've made further modifications. Remove the custom ad blocker rule(s) and the page will load as expected.